Summer is here, and you can see it all around you! The kids are home for the summer and looking for something to do, and a signs of summer scavenger hunt is a great way to keep them busy outdoors and have fun at the same time. Gather up the kiddos, grab some water bottles to stay hydrated, and get everyone outside for some "get back to nature time" with this fun outdoor team activity. To prepare for your Signs of Summer Scavenger Hunt you will need to:
Decide when and where you want to have the hunt take place
Make your list of everything the hunters need to look for
Hide any of the items you want found, or
Have each team take pictures of items they find
Buy or make a prize to be awarded at the end of the hunt.
If you do your hunt on a warm summer day, plan a group pool party as an excellent way to end the day
Here are some suggestions for your Signs of Summer Scavenger Hunt list:
Trees in Full Bloom
Summer Flowers Blooming
Green Grass
Butterflies
Hammock
Summer Fruits & Veggies
Grill or grilling items
Bird's nest
Patio furniture
Birdbath with birds in/on it
Lawn sprinkler
Lawn mower
Broom or rake
Seasonal doormat
Garden hose
Squirrels
Wind chimes
Wind sock
Garden flag
Door wreath
To make the hunt more interesting, don't spell out exactly what the items are the teams are hunting, make them riddles the hunters have to figure out to know what they're looking for. Instead of listing "broom" you could say "A Halloween witch might use me to fly around, but other people use me to sweep up messes on the ground." Instead of writing "hammock" you could say "I hang from trees but I'm not a leaf, on a warm summer day I'm a great place to sleep."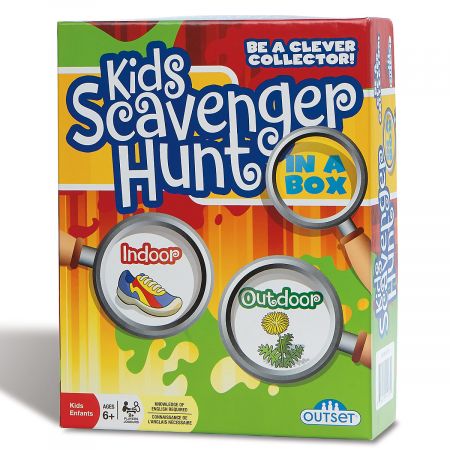 When the day of the scavenger hunt arrives, divide the group of participants into teams, pairing younger ones with older ones for safety. Give each team a list of items to find, set a time limit, and choose a rendezvous spot. The team that collects the most items wins the prize. Choose age appropriate prizes such as personalized gifts for kids or unique gifts for any adult.
For your post-hunt party, plan for crowd pleasing food like s'mores (you can use an outdoor grill if you don't have a fire pit), hamburgers, hot dogs, and chips. Be sure to have some fun items on hand for non-prize winners to enjoy, like activity books for kids, or other kids toys and activities.