February 20th is National Love Your Pet Day, and pet lovers across the country will be celebrating their furry friends. Although dogs and cats are the most common household pets, our love for animals isn't reserved just for kitties and pups; many people have pet bunnies, birds, fish, turtles, guinea pigs, snakes, and many other animals. Pets can bring a lot of good things to a home, starting with companionship.
Having a pet can help you relax, get you outside for a walk, offer comfort when you're down, and help you expand your social circle. A good watchdog can protect you and your loved ones, warning you of a potential intruder or home emergency such as a fire. An emotional support cat can help reduce stress and relieve or even prevent a panic attack, and any pet can bring a smile with their playfulness and unconditional love for you, their person.
There's no doubt we love our pets! If you're looking for a special way to celebrate your special pet, here are some possibilities:
Show some extra love. Although your pet already knows you have a special place in your heart just for them, show a little extra love on National Love Your Pet Day with special treats, extra hugs, snuggles, or play time, depending on what your pet loves to do the most. Does your pet love to get outdoors? February may not be the warmest time of year where you live, but you can always go for a ride in the car. Choose a scenic route and bring your pet along for a little one on one time with you.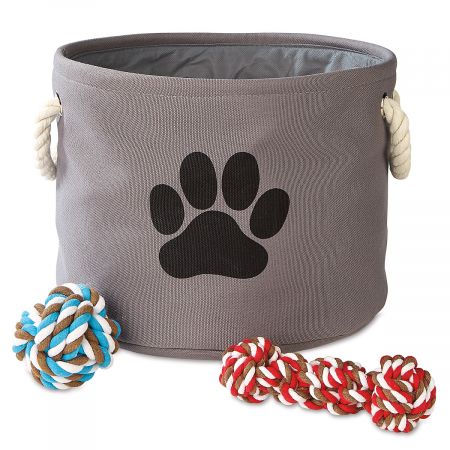 Arrange a pet play date. Does your pet have four-footed friends they like to play with? Why not get together with another pet owner and schedule a play date? Hey, we do it for our kids, right? Why not for our fur babies; they need socializing, too! Toss some favorite toys into a handy round pet toy bin and meet up with some friends for a special day of fun.
Give your pet a bath. Some pets love to play in the bath water, while others run and hide when they hear water running into the tub. If your pet is resistant to taking a bath, why not add some waterproof toys (think rubber duckies) to make it more fun? A soft and warm paw printed polyester pet drying towel designed just for our four-legged friends will dry them off in record time.
Give another pet lover a special gift. Do you know someone who recently got a dog? Why not help them celebrate National Pet Lovers Day with a personalized welcome doormat or pet-themed picture frame? A special sentiment and custom breed photograph combine to create a welcome mat that is perfect for any dog lover and makes a special gift your puppy loving friend is sure to cherish.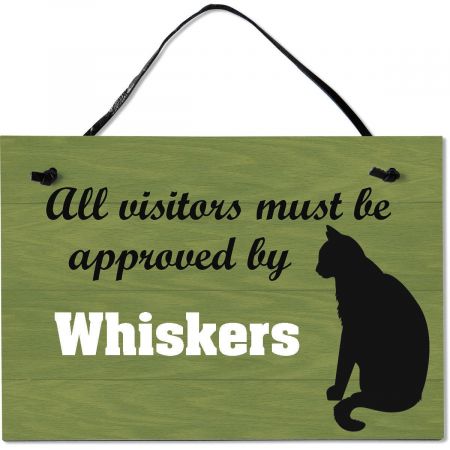 Show them who's really in charge. If you own a cat, you know that sometimes they think that they own you! Show a little "cattitude" with a cute personalized wooden plaque that lets all who enter know they must first pass inspection and be approved by the real head of the house.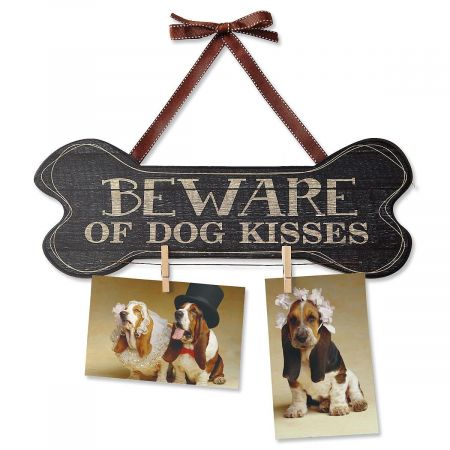 Our pets make us smile, give us love, and offer companionship. They are loyal friends who welcome us home at the end of a long day and listen to our joys and troubles. On National Love Your Pet Day, take some time to show your pet some extra love and celebrate the many ways they make your life more enjoyable, or give a pet-themed gift to someone you love, and help them honor their special pet.