National Floral Design Day, celebrated every February 28th, is a special day intended to celebrate floral design as an art form. This holiday was made official in 1995 by Governor William F. Weld of Massachusetts, but flowers have been bringing joy to people for thousands of years, and the use of flowers as an art form has been around just as long. The annual holiday began as an idea to celebrate the birthday of Carl Rittner, Founder of the Rittner School of Floral Design in Boston in a special, meaningful way. People from all over use this day to discover and explore their creativity by creating unique, colorful, and versatile floral designs using fresh, dried, and artificial flowers and other natural elements.
No matter the season of the year or what the weather is doing outside, flowers can brighten a day with their vibrant colors, beautiful shapes, and intoxicating aroma. Floral designs are not limited to just flower arrangements, either. We can celebrate the unique art form of floral design in a beautiful painting, fresh bouquet from a local flower vendor or florist shop, a special scarf, unique textile, or a favorite hat. Personalize your correspondence with beautiful stationery, or dress up your envelopes with address labels incorporating floral elements.
Gardens and landscapes are another way to showcase stunning floral design. National Floral Design Day would be a great time to visit a botanical garden and observe the many ways flowers and plants are used to bring accent the natural beauty of a landscape. These planned gardens are a wonderful place to take an afternoon stroll with a friend or loved one, or enjoy some quiet solitude and do some planning of your own on a bench tucked away beneath a shade tree.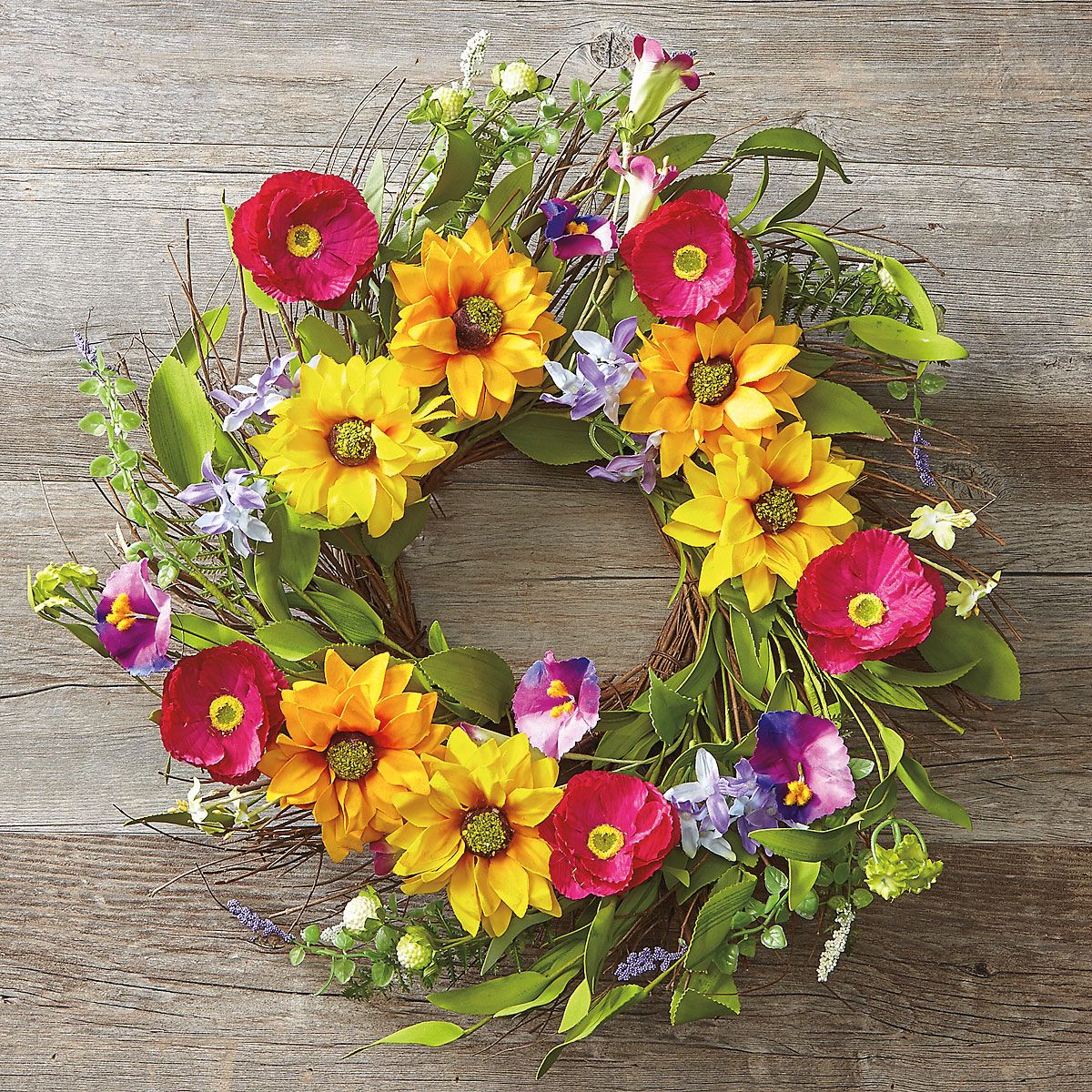 There are many ways to incorporate the beauty of floral design into your life and your home. The aesthetic appeal of floral design can start at your front door with a personalized welcome mat, extend into your living room with some practical and beautiful coasters, and carry over into your home office with a floral mousepad or beautiful organizer boxes. Floral designs can soften harsh angles, brighten dark corners, bring a touch of the outdoors inside, infuse your home or office with color and texture, and bring life to any room. The use of floral design to transform both indoor and outdoor spaces is one way we can all enjoy the beauty of nature all year long.