Summer vacation is right around the corner, and you are going to need some ideas for outdoor entertainment and games you and the kids can enjoy during those wonderfully sunny days. We've got some great suggestions to keep everyone happy and engaged in some summertime outdoor activities. You can play these games in your own back yard or pack up these simple supplies and take your fun on the road wherever you go.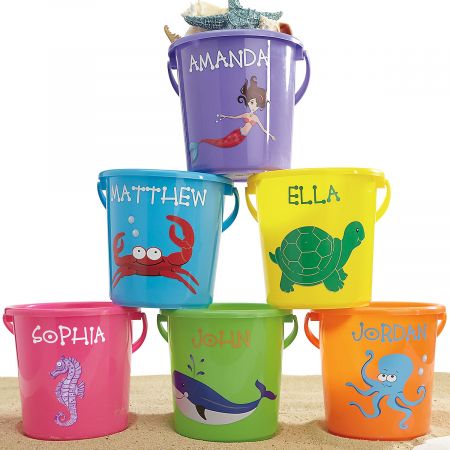 Bucket Fun
For the beach, why not personalize a bucket for each child? Our Fun-in-the-Sand buckets are always a big hit with their bright colors and cute designs, and when they're personalized there's no chance of wondering which bucket belongs to which child. Buckets are great toys, and can be used for everything from building a Disney-esque sandcastle to collecting seashells and other treasures to packing other beach toys in for easy transporting to the seaside, lakeside, or poolside. Stack them up and knock them down with a beach ball for a fun twist on bowling.
Frisbee Fun
Sometimes, the games you make up yourself are the most fun. Frisbee Tic Tac Toe is one of those games. All you need is a cheap shower curtain from the dollar store, some inexpensive colored tape (like blue painter's tape) and a few frisbees. Have the kids (and/or adults!) stand behind a line and see who has the best aim. It's not as easy as it sounds!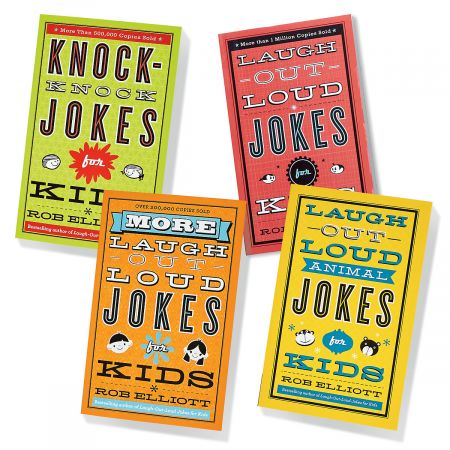 Laugh Out Loud Fun
Have a joke telling competition using our bestselling storybooks for kids that include books full of jokes. Guaranteed to be clean, family friendly jokes! Make score cards marked 1 to 10 for everyone in the audience and have them hold up their score after every joke (like the score cards at the Olympic games).
Check it Out
If checkers on a checkerboard is fun, an outdoor version using giant lawn checkers is even better! Sure, you can buy this, but why not make your own? All you need is a plastic tablecloth or tarp, some spray paint, a tape measure, and a dozen red and black frisbees or plastic plates to use as checkers (again…hit up the dollar store!) and you can make your own giant checkerboard for the lawn.
Back Yard Bean Bag Toss
With some terra cotta saucers, a little paint, and a few craft supplies you've got a great back yard game. You can make your own bean bags or pick up a few at, you guessed it, your local dollar store. Spray paint the saucers the same color, different colors, or leave them plain. Paint or tape a point value from 10 to 50 inside each saucer (10, 20, 30, 40, 50). Line them up on the lawn, draw a line or determine where players will stand, and see who gets the most points by landing their bean bags inside the saucers.
The list of outdoor games and activities the whole family can enjoy is almost limitless. Let your imagination run wild this summer and make up your own version of your family's favorite outdoor game or activity as you get out there and enjoy the sunshine together. Happy summer vacation, everyone!