Springtime is a time many people clean their homes and offices from top to bottom, getting rid of clutter, unused items, and organizing their space. When it comes to being productive in your home office, an uncluttered, organized space is much more conducive to getting things done. Here are some home office organization tips for you to implement the next time you take on the task of organizing your workspace at home.
Purge first! Our friends at HGTV suggest purging the excess paper in your home office as a first step to getting organized. Toss any announcements or invitations to events that have already passed, outdated newspapers or magazines, ads/coupons that have expired, or anything that doesn't require action or filing. For action items, it's best not to file them in a drawer where they tend to be overlooked. Use a tray, box, or basket clearly marked "Action" and keep those items where you can see them. Once you've taken the appropriate action, be sure to move that piece of paper to a file or toss it.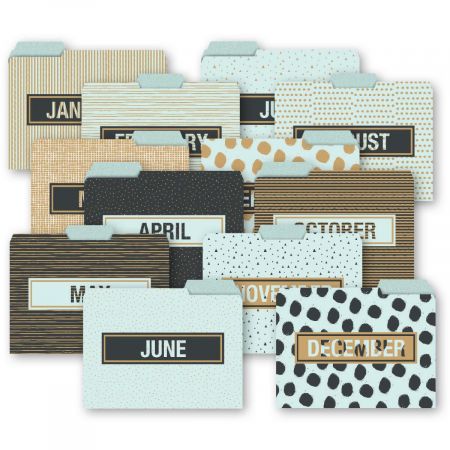 When it comes to your filing system, using a color-coded filing system can help you be more productive. Red is a good color for "hot" items that need your attention, green (the color of money) is great to use for financial records, blue (the color of serenity and peace) for health records, purple for personal, or any other color system that works for you. If you prefer to organize items by date, use a 12-month file folder system. It's your office, so do what makes sense to you. If it helps you be more organized, then it's the right system.
Have a system to handle mail. This is an area that can quickly become disorganized and confusing, so have a mail organizer or "mail station" that has a section or folder for incoming, outgoing, mail to file, and bills. Once a week, go through your mail folders so that they stay organized and uncluttered. It's also not a bad idea to have a section for everyone in the house; teach children to handle their own mail early, and they will have learned a valuable lesson for staying organized in the future.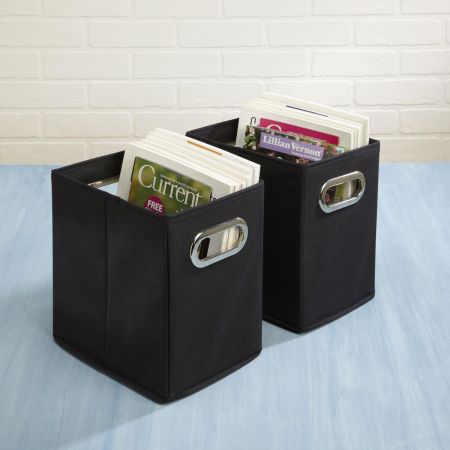 Set up individual "life binders" or boxes. Organize your important papers in binders for easy grab-and-go in an emergency. If, for instance, there is a medical emergency, you can grab your medical binder and have all the information you need at your fingertips, without searching through your files. Some categories to consider for these binders besides medical are pets, autos, and house. You can also have individual binders for each family member, and keep them at the ready by housing them together in one easy-to-grab container.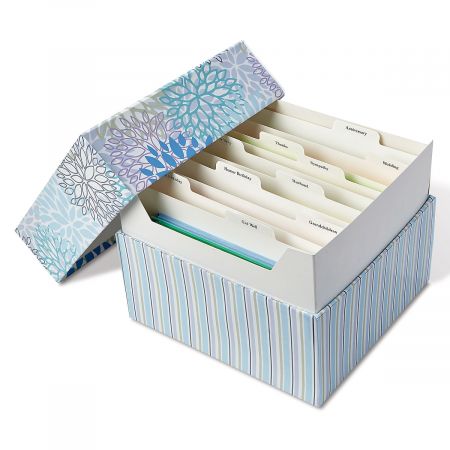 Do you love to send cards to friends and loved ones on special occasions like birthdays, graduations, engagements, weddings, or anniversaries? A card organizer box or book can be a great asset in never missing an important event, or never worrying about running out to buy a get well or sympathy card for someone. You can always have a card ready to go by using one of these organizers to keep track of all the important dates you want to remember and recognize.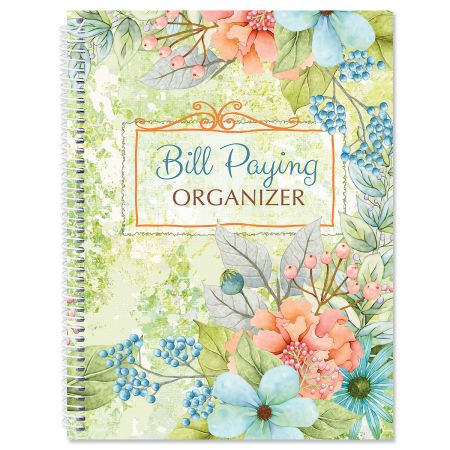 Use containers. Whether you have a desk or a worktable, there are some things you need at your fingertips. Group like items together and house them in a single container; boxes are great for this, especially if you have a shelf where you can stack them. Categorize by function, such as a box for tools (stapler, tape dispenser, scissors, staple remover, box cutter), budget (calculator, checkbook, bill organizer, payment calendar), and mail (stamps, address labels, address stamp, envelopes, postal scale).
Speaking of stacking things, are your shelves cluttered with books? Are they falling over because you don't have bookends? Good news – you don't need them! Make your books do double duty by stacking a few horizontally on either end of a group of books arranged on the shelf vertically and voila! Your books are now organized and arranged neatly, and you didn't have to go buy a set of bookends. Organize by topic, size, or do something different and organize by color. This helps give your shelves a "designer" look in addition to reducing clutter.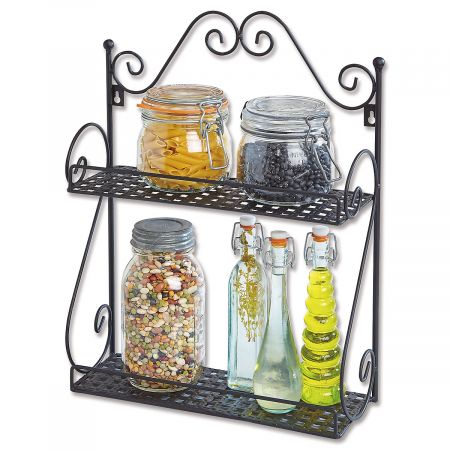 Use your wall space. Shelving and hanging organizers can be a great way to maximize your office space by going vertical. Your walls can handle more than just a calendar, and many people miss this when organizing their home office. Think outside the box when it comes to shelving; your office doesn't have to have an industrial or utilitarian look if that's not you; use an organizer that may be intended for another room like the kitchen, if the aesthetic makes you happy. There's no right or wrong way to organize your home office, the important thing is developing a system that works well for you.