One of the best things about the holiday season is all the wonderful seasonal goodies we can look forward to every year. The holiday cakes, pies, cookies, breads, candy and other food gifts we receive help make the season even sweeter. If you plan to give the gift of festive food this year, we've got some fun ways to keep those goodies under wraps until the big unveiling.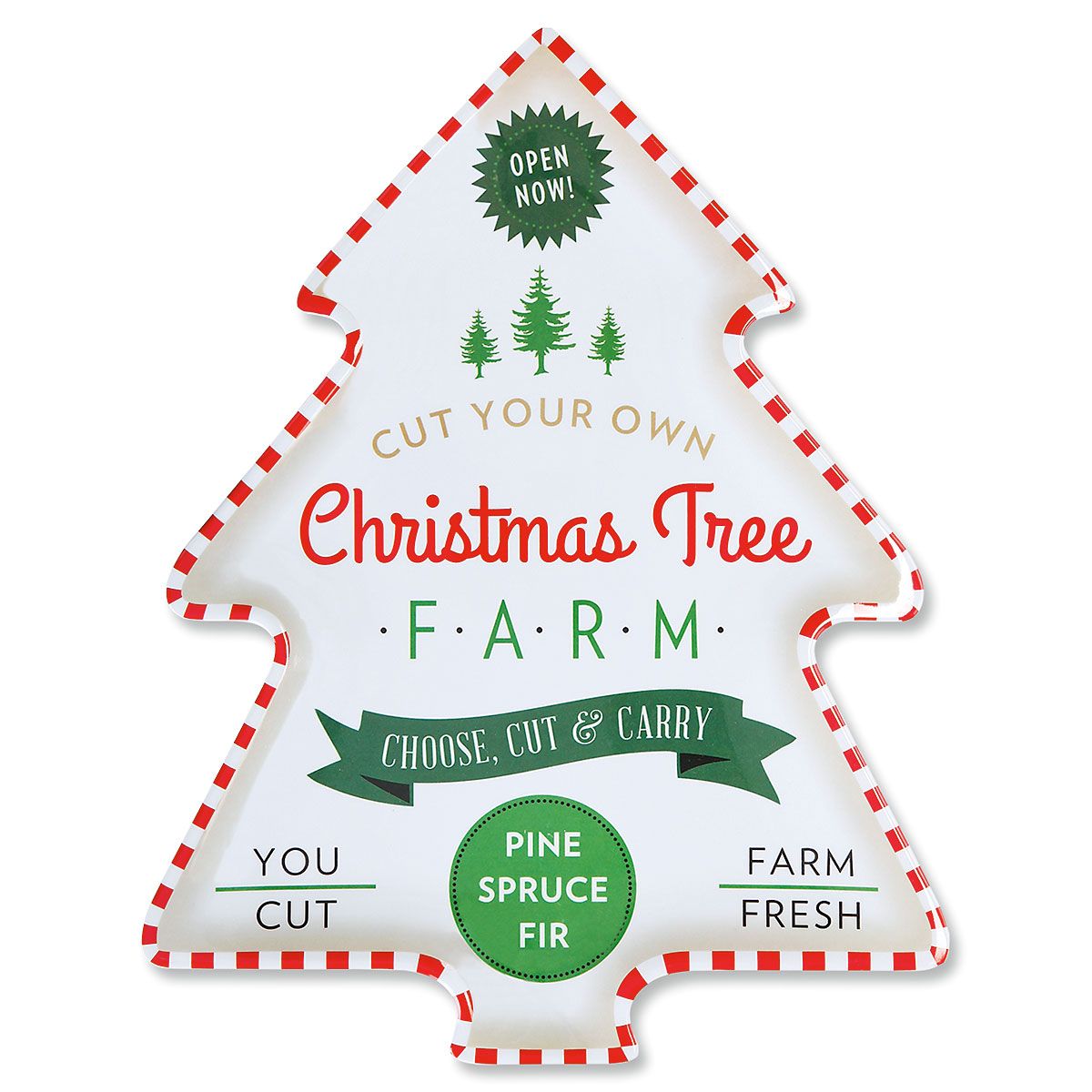 Holiday plates and platters. A pretty holiday plate or platter makes a great gift, and it will be even more festive loaded with Christmas cookies, muffins, cinnamon rolls, pastries, or breads. Pile on the goodies, wrap the whole package up in red, green, or clear cellophane, and tie it off with a festive ribbon in a fun Christmas plaid. Tuck a candy cane or two inside your ribbon for a sweet added touch.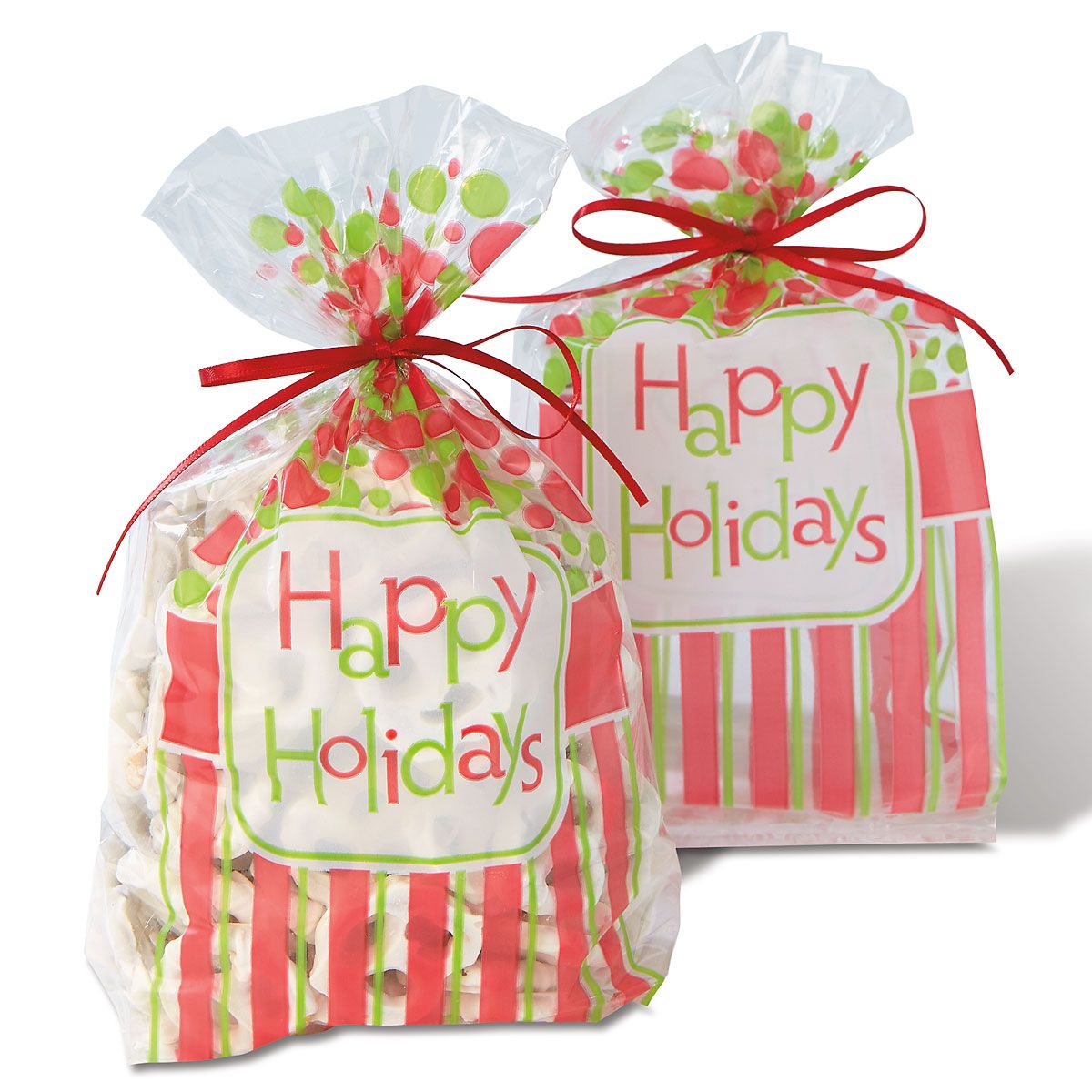 Cellophane bags. Nothing says "happy holidays" like decorated cellophane bags tied up with festive Christmas ribbons and filled with home made treats! These handy bags can be filled with everything from party mix to caramel popcorn, homemade candy, cookies, brownies, blondies, chocolate covered pretzels, or nut clusters. The sky's the limit with these handy, affordable treat bags designed for your special food gift. Don't forget to add a gift tag!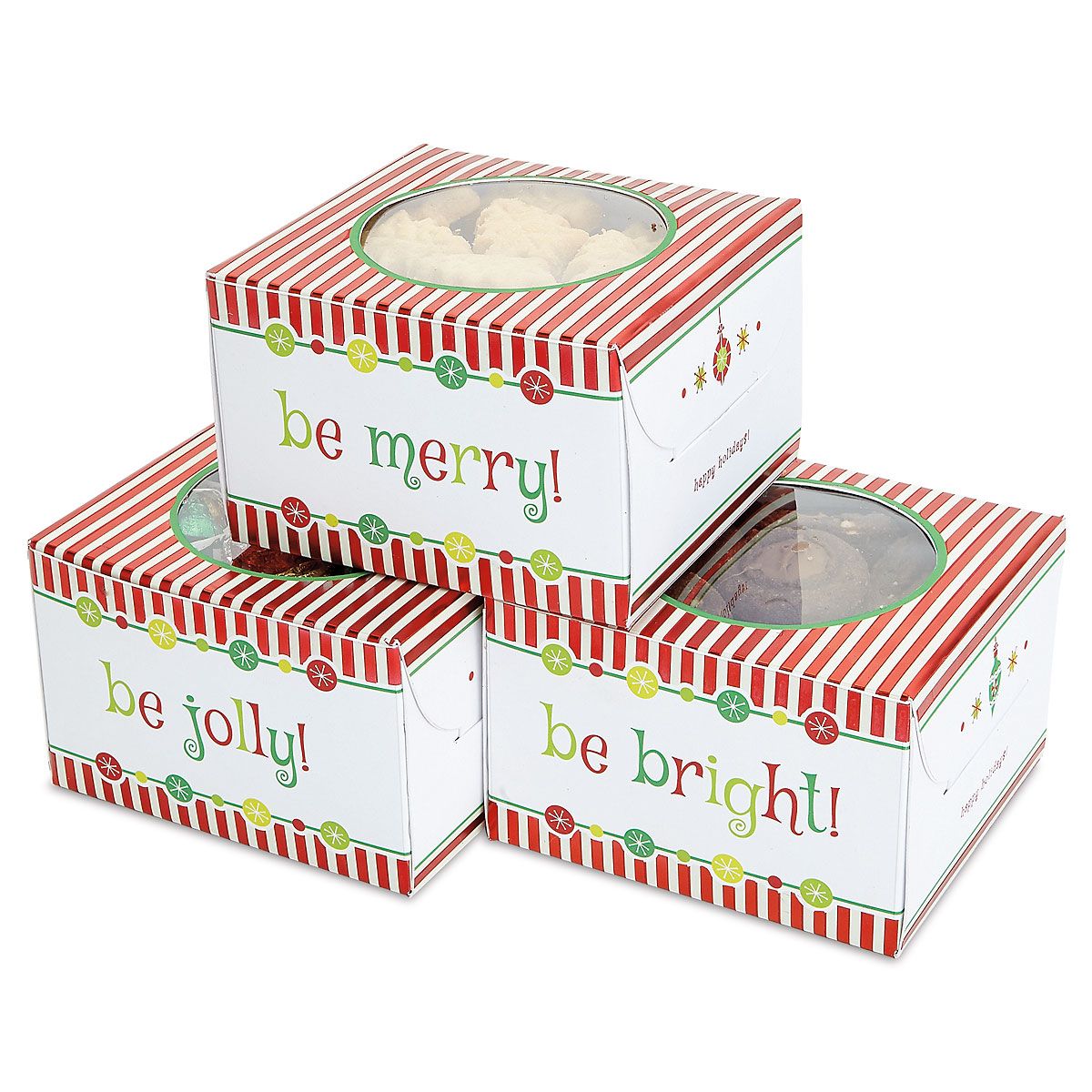 Special boxes and pans. Protect your precious food gifts with beautiful boxes made especially for cookies, brownies, candies, and the like. Pretty enough to give without wrapping, these hardy boxes are designed to show off your baked goods. With Current's special holiday baking pans, you can make that special fruitcake, pumpkin bread, or other special treats right in the pan. Complete with foil liners and striped lids featuring a place to put your name and the name of the lucky person who will probably make sure that this gift is the first one opened and enjoyed on Christmas morning.
Mason jars. Mason jars are a great way to give a homemade treat fresh from your kitchen, or the ingredients to your favorite holiday recipe. Layer the ingredients to create a colorful gift and attach a Christmas recipe card with the instructions for making your famous holiday cookies, hot cocoa, specialty bread, or spicy hot cider. Tie a ribbon around the lid and pop it into a special treat bag to complete the holiday theme.
Disposable containers. For a smart way to wrap those homemade Christmas cookies, repurpose a tall chip can (think Pringles) by using a little Christmas wrap, food-grade gold foil wrap, and ribbon. Wrap each individual cookie in gold foil, seal with a merry and bright Christmas sticker, and stack inside the can until full. Remember to clean out the can before placing the cookies inside. Cover the outside of the can with colorful Christmas paper, add your favorite ribbon, bow, or special package topper, and tuck in a gift tag. Food grade gold foil wrap can be found at almost any crafting store.
We hope these five ideas help make wrapping your special food gifts especially festive this year, and that you and all your loved ones enjoy lots of holiday goodness throughout the season!