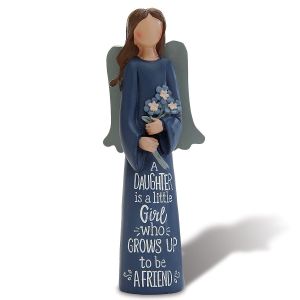 With Current Catalog's wide variety of practical, fun and inexpensive gifts, you can buy several at one time and get creative with a gift bundle for that special someone in your life. Gift bundles from Current can be made up for everyone for a variety of special occasions.
Gift Bundles for Kids
Kids are probably the easiest and most fun to buy gifts for because they get so excited about every little treasure they receive. With Current's kids' gifts, you can get super creative by putting many gifts into a bundle and using a mug or tote bag as the vessel to hold everything. You can create a great outdoor gift bundle by putting kids' towels, flip flops, puzzles, stationery, notebooks and reading books all into one fun-filled gift bundle that will keep the little guy or gal entertained for hours.
Gift Bundles for Her
For the special women in your life, you can create wonderful ladies' gift bundles by starting with a cosmetic bag and stuffing it with smaller surprises like a handy pill box, a Three Sisters Pin, a bracelet or some other piece of Current jewelry. A canvas tote like the Polka Dot Lunch Bag is perfect for housing books, a scarf, notebooks, stationery, and even coffee mugs. The possibilities for gift bundles for women are endless at Current.
Gift Bundles for Him
Even if the men in your life act like gifts are not a big deal to them, who doesn't like to receive a surprise gift bundle on their birthday or other special holiday or occasion? A number of men's gifts from Current will fit perfectly in any gift bag. Sports photos such as a Personalized NFL Player Photo, t-shirts, mugs, beer signs, books and DVDs are all small enough to fit into many bags, and the men in your life will be thrilled to receive any one of Current's great men's gifts.