Not everyone enjoys celebrating their birthday with a traditional birthday party. If that's you, or someone you love, we have some non-traditional ideas for how to celebrate the day you were born that might pique your interest.
Take a trip with friends. Why not get a few friends together and go somewhere you've always wanted to see? Maybe you have friends who have birthdays close to yours; you can make it a joint celebration.
Take a fitness class. Are you thinking of doing something active for your birthday? Why not get your friends to sign up for a private yoga or spinning class with you before you break out the birthday cake? It's a great way to spend time together with friends and burn off those extra calories!
If you love the great outdoors, why not plan an outdoor activity your friends can join in on, like a day at the ice skating rink or on the slopes, or if it's warm and sunny outside, take a group hike or hit the local park or a nearby lake.
Be a tourist in your own town. Have you ever noticed how many people never see the sights their own city is famous for? Do you live near a tourist attraction that you've never taken the time to visit? Now's the time!
Hire a limousine for the day. Maybe you don't even know what your town has to offer visitors. That's a great reason to rent a limo for a day and have the driver give you a private tour. You just might discover new and exciting things to do right in your own back yard!
Plan a picnic. Pack food, games, music, and drinks and head to the lake or the closest city park for a birthday picnic. It's a simple, inexpensive way to get away from it all and have a little outside fun.
Go to a concert. Is your favorite band playing within driving distance? What a perfect reason to go see them – it's your birthday, after all!
Take a gourmet cooking or art class. Always wanted to learn how to make a fancy dish or wondered if you've got a hidden artistic talent just waiting to come out and show itself? Take a class and explore your inner chef or artist!
Is wine your drink of choice? Take a tour of your local winery with a group of friends or hire an in-home wine expert to conduct a wine tasting party at your house.
Have a fundraiser. Would you rather do something nice for someone else on your birthday? Maybe you have a good cause or local charity you support? Why not have a fundraising party and help them out? It's a great way to put the focus on someone or something else, other than you and the fact that you're another year older!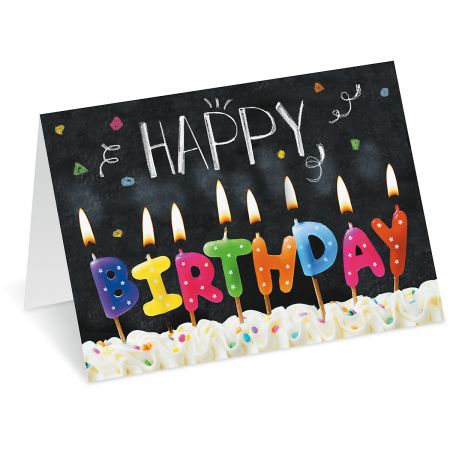 These are just a few of the ways you can celebrate your birthday or that of a loved one in an unconventional manner. Don't forget, even if you are not celebrating with a party, cake and balloons, most people still love receiving birthday cards. We promise not to tell anyone if you'd rather just curl up with a good book, a cup of tea, and have your own private celebration in the privacy of your own home. No matter what you decide to do for your birthday this year, remember to stay thankful for another year of life!