Get into the Halloween spirit by breaking out your best pumpkin decorations! Whether you're into cute, funny, or spooky pumpkin décor, you can fix up your pumpkins in so many different and easy ways. Here are a few unique pumpkin carving and no-carving decoration ideas.
Monogram Pumpkin
To add a touch of sophistication to your porch this Halloween, try doing a monogram pumpkin. Just print out letters of your favorite fonts and use those as stencils.
Mouse Motel
This is cute and easy! Just carve out a few holes in the pumpkin and place rubber mice throughout. It'll give you the creepy crawlies!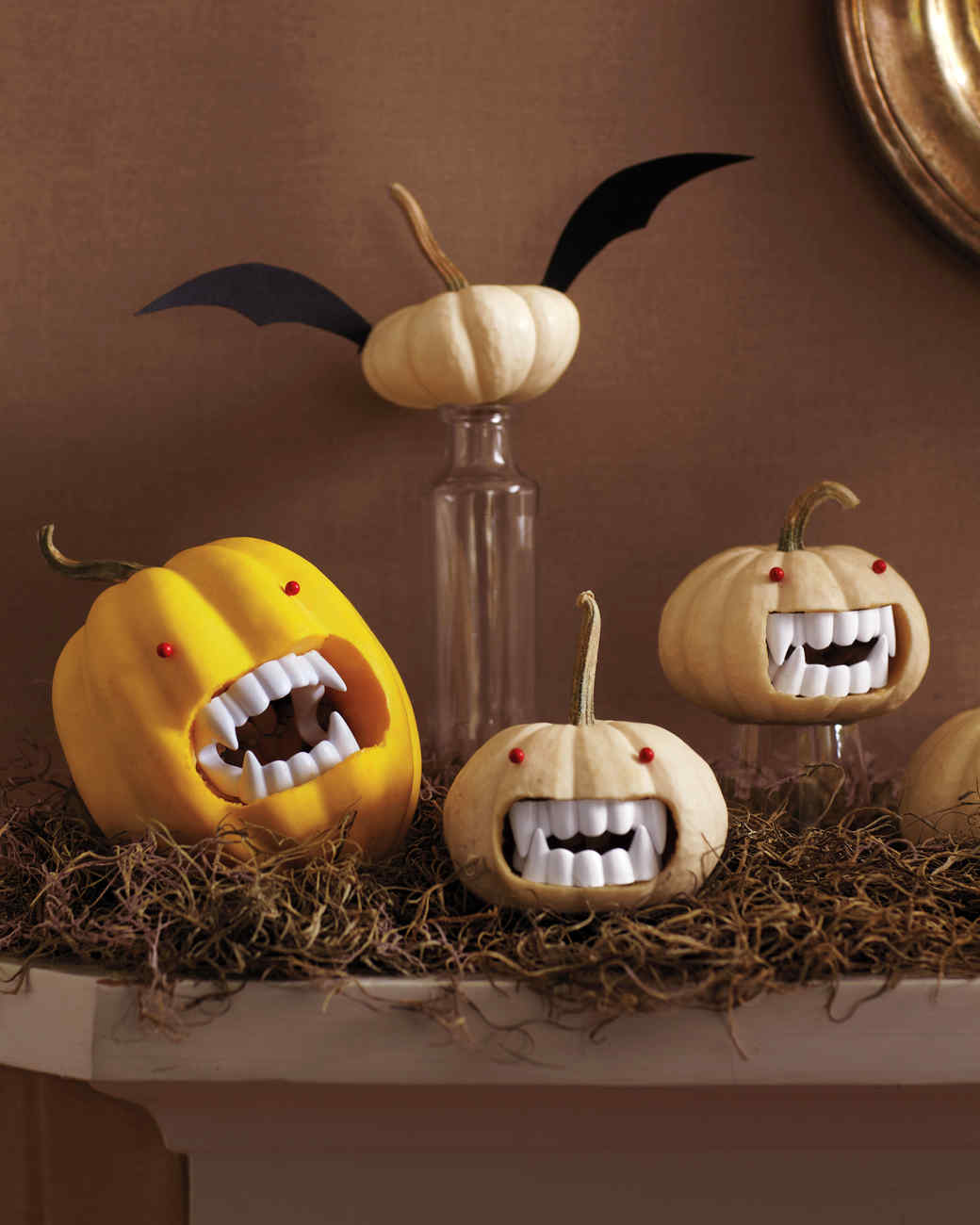 Fanged Pumpkins
All you need for these cute fanged pumpkins is a set of vampire teeth and a couple of thumbtacks. Just carve out a mouth and glue in the vampire teeth. Use the thumbtacks as eyes!
Mummy Pumpkin
For a spooky mummy effect, just cut your pumpkin all the way around in one or two inch sections and then re-stack the sections however you like.
Boo-tiful Button Pumpkin
This one is easy and fun, and great for the kids! Write a message on the pumpkin, trace over it with glue, and stick on black buttons to make the message pop.
Donut Pumpkins
Who doesn't love donuts? Turn those little pumpkins into donuts by painting on frosting and sprinkles.
Spider Pumpkin
You don't have to be afraid of this cute spider. Use construction paper and pipe cleaners to create a funny face and long legs.