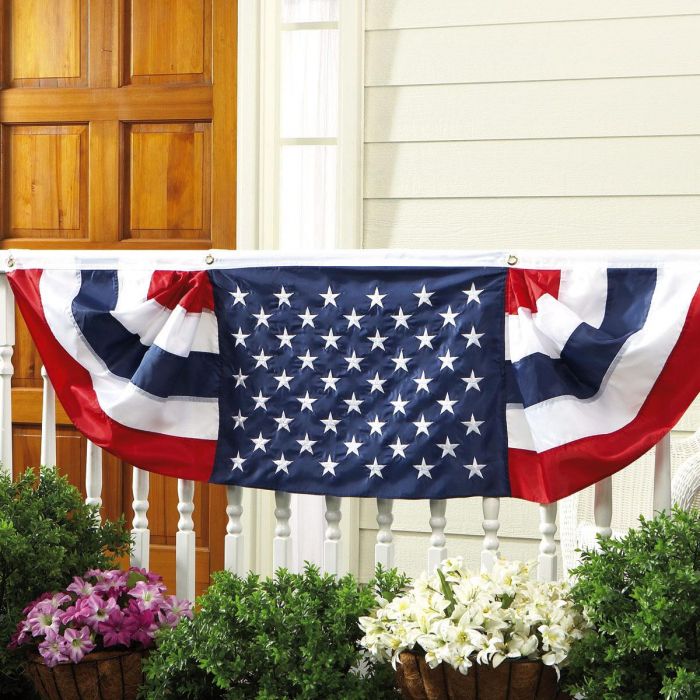 Labor Day parties are one of the first celebrations of fall, marking the end of lazy summer days and the start of favorite fall things like football, autumn leaves, and long walks in the woods. To assist you with your end of summer party, we've got some awesome Labor Day party ideas to share that will help you end the summer and ring in the fall in true party fashion.
The Menu. Summer may be ending but there are still plenty of late season fruits and veggies to enjoy. Dress up your Labor Day drinks with some frozen fruit. By adding some deep red strawberries, plump blueberries, mint leaves, and juicy raspberries to your ice trays your guests will enjoy ice cubes that keep their drinks cold and look good at the same time. As the ice melts, they can enjoy the flavor of these late summer beauties. A fresh fruit salad consisting of ripe red strawberries, plump blueberries, and perfectly ripe pears can do double duty as both a decoration and a delicious side dish on your Labor Day table.
If you're looking to ramp up the irresistible taste factor, take a meatball, wrap it in bacon, top it with cheese and a slice of jalapeno, and you've got an appetizer that no one will be able to resist. Skewer the whole thing with a toothpick for easy picking, and these delicious low carb starters will disappear off your serving platter in no time. For a Greek salad on a stick, use metal skewers to serve up a mouthwatering combination of tomato, cucumber, Greek olive, and a hunk of feta cheese.
Who said nachos can't be healthy? Replace the standard tortilla chips with zucchini slices and voila! Thick sliced zucchini can be used to easily scoop up all that deliciously melted cheese, shredded chicken or ground beef, avocado chunks, and spicy salsa. You'll never look at nachos the same way after enjoying this low carb version of the classic party appetizer.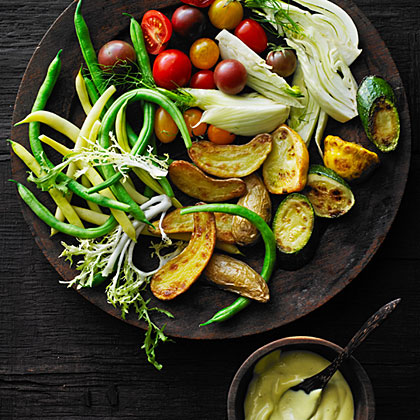 For the best way to enjoy some late season veggies, try Sunset Magazine's recipe for Late Summer Vegetables with Aioli. At just 275 calories per serving and a healthy dose of 4.3 grams of dietary fiber, you can showcase bounty from the garden or farmers' market with this elegant party platter and indulge in this dish without guilt. Serves 6 to 8 as a first course, 4 as a main course.
The Décor. To decorate your home, outdoor space, and table for your Labor Day party, go festive and patriotic with red, white, and blue. Start by hanging a patriotic wreath in red, white, and blue on your front door. Carry the color theme through to the party table with color coordinated table decorations, napkins, place cards, cups, plates, and serving dishes. Place some weatherproof patriotic decorations around your yard for both the kids and adults to enjoy. Instead of using ice to keep your bottled beverages cold, try filling up a tub with frozen water balloons in the colors of our nation's flag for a patriotic pop of color and fun.
Be sure you are game ready for some Labor Day party fun. Set up a game of lawn bowling using pool noodles as lane markers, soda bottles as bowling pins and a beach ball to knock everything down. To make the most of your end of summer celebration, be sure to have some lawn games like corn hole, horseshoes, and lawn bowling as well as those tried and true dice, dominoes, or board games on hand for classic gaming fun that doesn't require any electronics. With kid games on hand for the little ones, you'll have enough activities to keep everyone happily occupied for hours.
Labor Day is a day meant to honor the contributions workers have made to our country, and what better way to do that than to take a day off and relax with friends, family, and loved ones, enjoying the many freedoms freely available to us every day. We hope you have a delightful, restful, enjoyable Labor Day this year!