From festive holiday cards to multi-colored gift wrap, shopping for that special gift, baking with kids or grandkids, decorating the house, volunteering, and travel to visit loved ones, the Christmas season is full of wonderful sights, smells, and activities heralding this special time of year. And although for many of us it's the most wonderful time of the year, it can also be one of the most stressful if you're not prepared. To get the most out of the Christmas season this year and keep your sanity in the process, a good place to start is with a detailed checklist.
Having a list of all the things that need to be done up to and including Christmas Day will not only help give you the peace of mind that comes with knowing that nothing got missed, but can also help keep you from becoming overwhelmed by the sheer number of things on that list. When you have everything written down, you can work your way through your list prioritizing and scheduling tasks in order of importance and by deadlines. Then, when Christmas arrives, you won't be stressed out trying to get everything done in a day or two.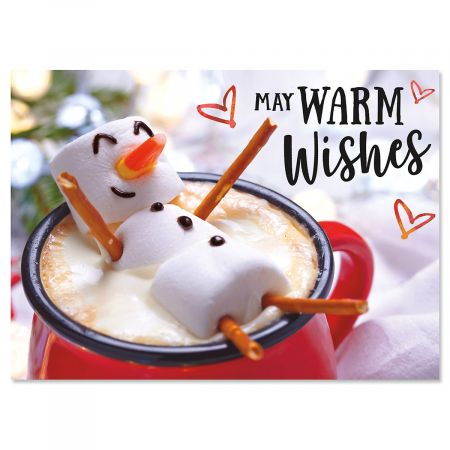 For instance, if mailing out Christmas cards is on your list and some are going overseas, finding out the last day they can be mailed and still reach their destination in time will let you know when you need to have them in the mailbox. Having a list of recipients will help you know how many cards and address labels to buy, how much time it will take you to address your cards, and therefore when you should have your cards and return address labels in hand. Planning ahead and being prepared will help avoid unnecessary holiday stress.
To help you put together a Christmas checklist that will ensure you're ready for the big day before it arrives, we've broken down the typical holiday to-do list into tasks that can be done 8, 6, 4, and 2 weeks in advance of the big day.
Eight weeks ahead:
Make reservations for holiday travel, events and special dinners/parties
Update your Christmas card list
Buy Christmas cards and address labels
Take family Christmas photo
Create a gift list and a budget
Six weeks ahead:
Purchase Christmas gift wrap, bags, tissue paper, bows, ribbon, nametags
Book hair and beauty appointments through the end of the year
If you plan to travel, book a kennel or pet sitter for your pets
Get charitable donations together; this will help you declutter before guests arrive
Ensure you have a backup power system in the event of a winter storm
Four weeks ahead:
If you're hosting a Christmas party, send out invitations
Mail out Christmas cards and packages
Devise the menu for your party and shop for items you will need
Put up your tree if using an artificial tree
Inspect your Christmas decorations and replace anything that is worn out
Two weeks ahead:
Purchase your Christmas tree if planning on a live tree
Make a playlist of all your favorite Christmas songs
Buy any items you need for special baking projects
Host a gift wrapping party for friends
Patronize local craft fairs for unique, handmade gifts
Christmas Week:
Follow up and RSVP for any invitations to events that take place this week
Stock up on firewood, hot chocolate, and S'mores ingredients
Schedule time for a favorite family Christmas movie night
Go caroling at a homeless shelter or assisted living facility
Take a drive to view the holiday lights in your city
Attend a Christmas concert
Although this list may not be all-inclusive, it should help give you a framework to start within scheduling and prioritizing the many tasks and activities the holiday season brings. We hope this assists you with your holiday planning and helps relieve some of the stress that can come with one of the busiest times of the year, so you can relax and enjoy the festive season.