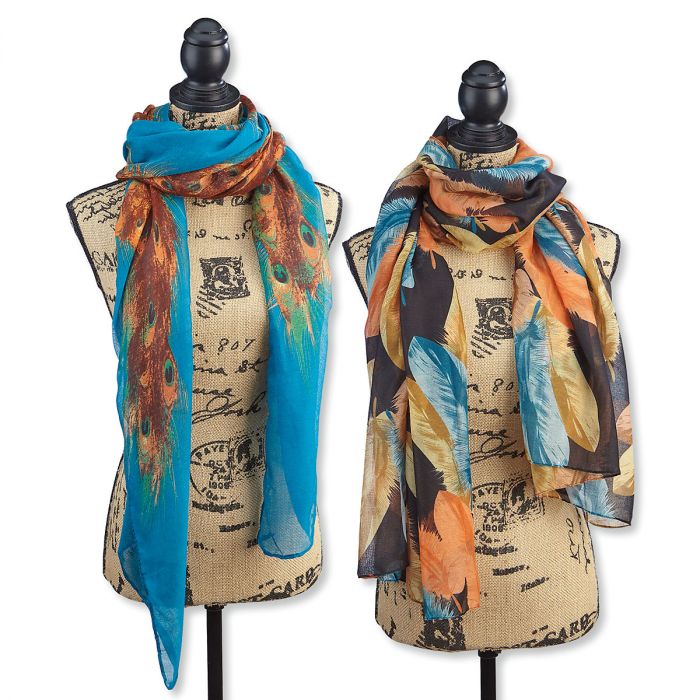 With the advent of school days right around the corner come thoughts of fall and the cooler weather it brings to many parts of the country. Are you ready for crisp mornings and cool nights? As the leaves on the trees turn from green to hues of gold, scarlet, and russet brown, it's time to dig in the back of your closet for those colorful fall scarves that echo the colors of the season. A pretty scarf can do more than just dress up an otherwise uninspiring piece of clothing; when the weather turns colder a cozy, colorful scarf can add a layer of warmth as well as a pop of color to your favorite autumn outfit.
History proves that scarves have been around since ancient times. Warriors of the Chinese Emperor Cheng donned scarves marking their military rank way back in 230 B.C., and Roman men wore linen kerchiefs around their necks or tied to a belt, keeping them close at hand to wipe the sweat from their necks and faces during warm weather. The cravat, an ancestor of the necktie and bow tie, evolved from scarves worn by Croatian soldiers who served as mercenaries with French forces. Silk scarves were used by pilots of early aircraft in order to keep oily smoke from the exhaust out of their mouths while flying. These were worn by pilots of closed cockpit aircraft to prevent neck chafing, especially by fighter pilots, who were constantly turning their heads from side to side watching for enemy aircraft. Today, military flight crews wear scarves imprinted with unit insignia and emblems not for functional reasons but instead for esprit-de-corps and heritage. [Wikipedia]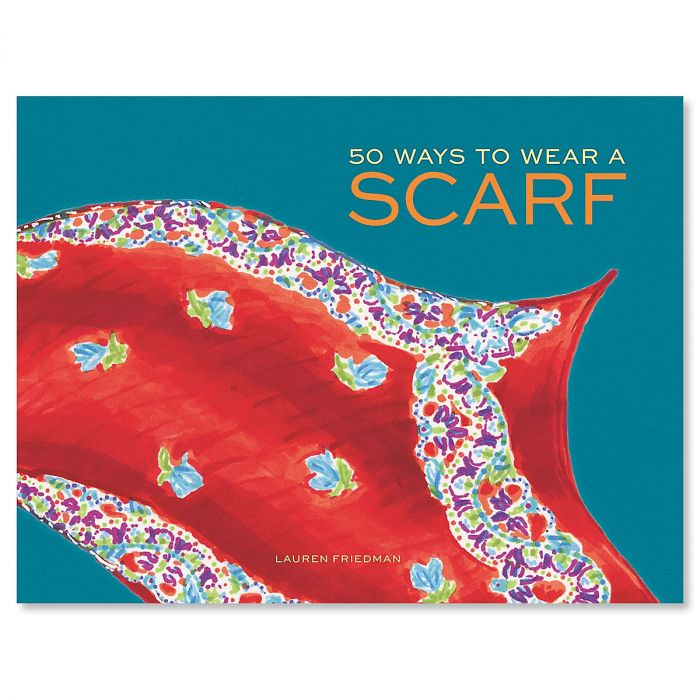 Scarves are worn today in many cultures around the world for many reasons, from cleanliness and safety to religious purposes, for warmth in cooler weather, sun protection in warm weather, or as a fashion accessory. Some educational and military uniforms still incorporate scarves as part of certain official attire. The versatile scarf can be worn multiple ways, knotted or looped around the neck, tied to a belt, or worn around the head, and are made from a variety of different fabrics such as wool, linen, cashmere, silk, or cotton. Although they may have had a less than glamorous start as a decorative wardrobe accessory, the fashion world soon turned the utilitarian scarf into a thing of beauty. High fashion design houses are well known for their scarves, including Burberry, Chanel, Lanvin, Hermès, Ferragamo, Dior, Fendi, Louis Vuitton and Prada.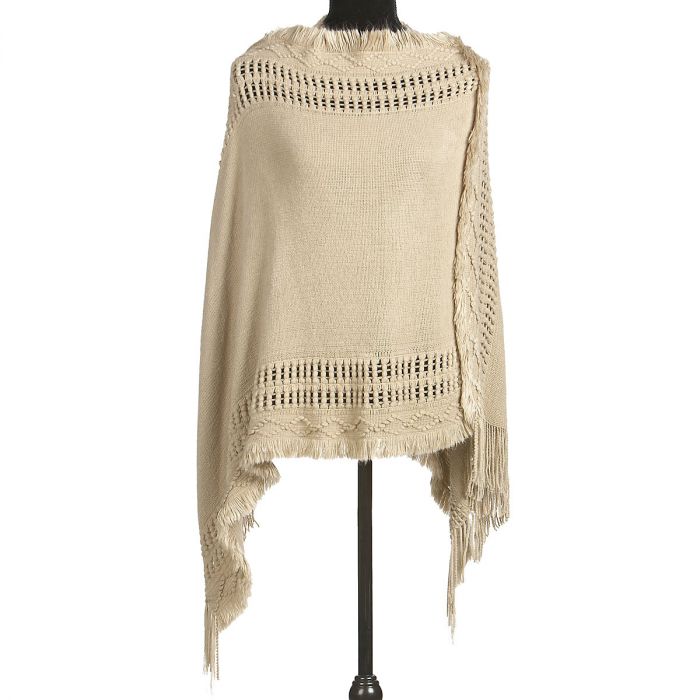 As we prepare for cooler fall weather, things like scarves, sweaters, sweater vests, ponchos, and shawls begin to make an appearance. What could be better than tossing on a favorite sweater, accessorizing with a colorful scarf, and going for a walk in the woods as the leaves begin to fall? After your invigorating walk in the woods, you might want to come home and spend some time in the kitchen baking. Check out this great collection for some easy make-ahead mixes for fast fixes, and you'll be enjoying some yummy baked good in no time. Is it too soon to be thinking about making your favorite pumpkin recipes? We don't think so! Who said we have to wait until October? If your garden is starting to produce pumpkins, you're already thinking about it. Pumpkins are one of our favorite things about fall!
As summer begins to wind down, days become shorter and leaves begin to turn, its time to break out those favorite fall recipes and beautiful warm scarves, ladies!