So many gifts to wrap, so many choices as to how to wrap them! There's rolled wrapping paper, flat wrapping paper, gift bags, treat bags, and the list goes on. If you're a bit overwhelmed with exactly how to wrap different gifts for different people, we have some tips that may help you zero in on the right style for everyone on your list. If there's one thing we are great at, it's wrapping paper! If you're looking for something childlike and festive, you'll find it at Current. If you want a more traditional, serious style of Christmas wrapping paper, we have that, too. Need a bag for an oddly shaped gift? Yep, we have lots of gift bags to choose from, as well. Whatever you need, you can find it on our site. With so many great styles available, picking the perfect wrapping paper style has never been easier.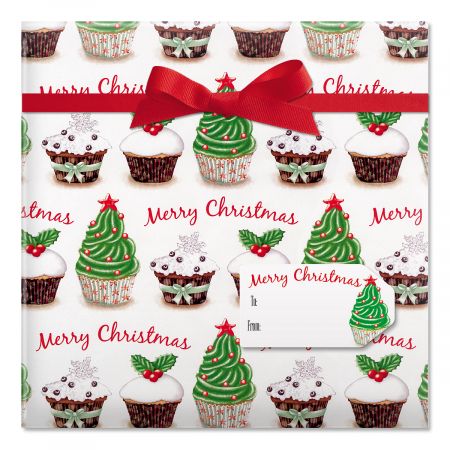 Fun and festive styles of gift wrap available from Current include our Christmas Cupcake Jumbo Rolled Gift Wrap and Labels. Covered in delicious looking cupcakes decorated with trees, holly leaves, and berries, this heavyweight, boutique-quality wrapping paper is so thick you can't sneak a peek through it! Great for those curious gift recipients that love to try and guess what's behind the wrapping paper. The matching labels help put the polish on the package, and identify who gets this yummy looking gift.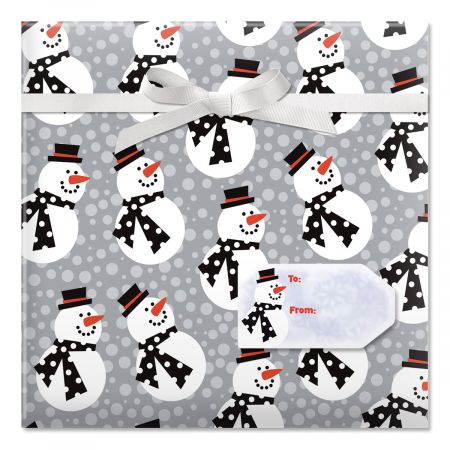 Another fun style of wrapping paper is our Snazzy Snowman Jumbo Rolled Gift Wrap and Labels. These adorable snowmen are dressed in style for some winter fun, in their black and white neck scarves to keep them warm and red-trimmed top hats to complete the look. With a whopping 67 square feet of fun, you can cover lots of boxes or several large items. No need to worry about a mess with these snazzy snowmen, they won't leave any melted snow behind for you to clean up!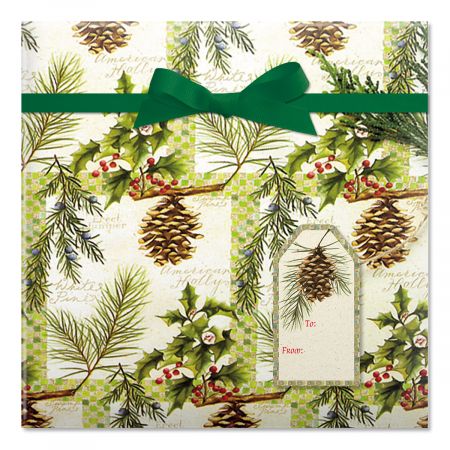 For the nature lovers on your list, our Botanical Windows and Snowy Trees Jumbo Rolled Gift Wrap and Labels are two great choices to show your appreciation of the beauty of nature, and cover your gifts in classic style.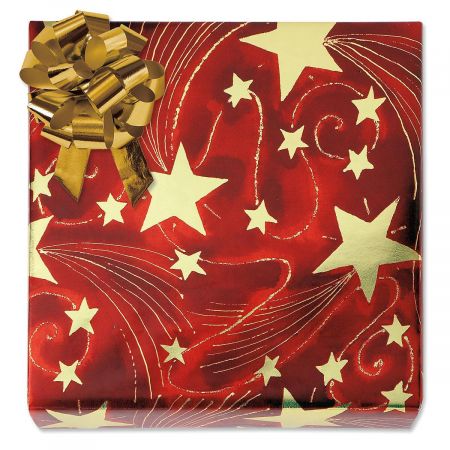 For those gifts you want to give a little extra sparkle and shine this season, choose our unbelievably thick Golden Starlight Foil Rolled Gift Wrap or Christmas Critters Foil Rolled Gift Wrap for some extra shimmer. This spectacular, superior quality, heavyweight wrapping paper will make a shining impression.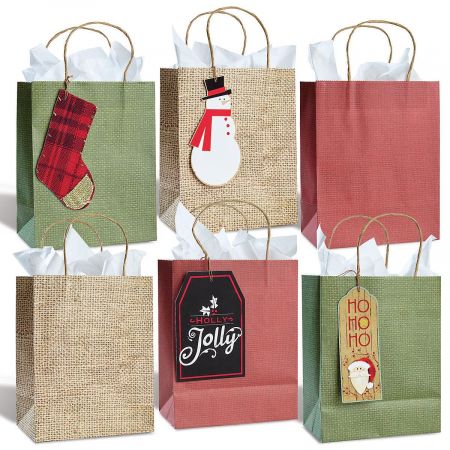 Have a great variety of gifts? We've got an assortment of gift bags to accommodate them!
When you're shopping for the perfect wrapping paper or gift bag set, don't forget the extras! Toppings not only make the pizza, they can make the gift, too! Check out our great selection of gift wrap accessories and package toppers to put the finishing touches on all your holiday gifts, no matter what the size, shape, or style. Merry Christmas, and happy wrapping!