July 23, 2018 is National Gorgeous Grandma Day, and grandmothers, nanas, memas, grannies, nannys, and grandmas by many other names will be celebrated across the nation…and rightly so! You may not have been aware of this special day, but now that you know the day exists, you can make plans to spend it with your own gorgeous grandma. No matter how your granny likes to spend her time, this is the day you can help ensure that she'll have plenty of time to do whatever she likes. National Gorgeous Grandma Day is the perfect opportunity to reaffirm the relationship you share with your grandmother. We love our grandmas and we know you do, too, so we have some suggestions on special ways to celebrate these wonderful women on National Gorgeous Grandma Day this year.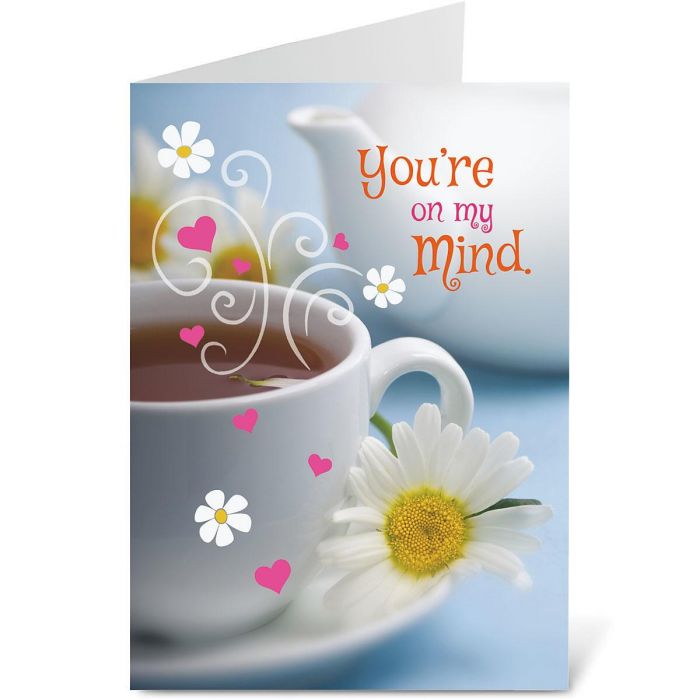 Send her a special card. Forget texting. Do something special, out of the ordinary, something with more meaning. A card will make your gorgeous grandma smile from ear to ear. Let her know what she means to you in writing. A card is something tangible she can hold in her hands and read over and over. Does your nana love flowers? Send her a bunch of her favorites with the card! Your gorgeous grandma deserves a gorgeous bouquet to enjoy along with your heartfelt card.
Take her shopping. We all know our grandmas spend too much time spoiling us, their grandkids, so why not turn the tables on granny and spend money on her for a change? Take her to her favorite shop and tell her to pick out something she loves, or if you aren't close enough to take her yourself, send her a gift card for her favorite store in the card you'll be sending. Make sure to tell her she's not allowed to re-gift the card or spend the money on anyone but herself!
Make her a special meal. Invite your gorgeous grandma over to the house and cook her favorite meal for her. Not sure how to make it like grandma does? Invite her to show you how. If she can't get out, take the meal to her or make the trip to her house for the cooking lesson and enjoy cooking and eating together. There's nothing grandmas love more than spending time with their grandchildren, so why not share a special evening enjoying a favorite meal together. Don't let grandma do the cleanup, either. This is her day to be spoiled for a change!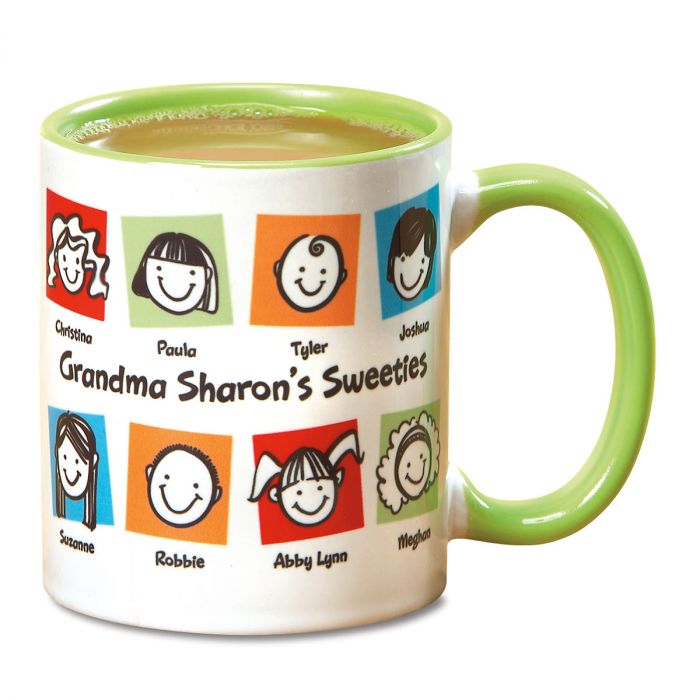 Start (or carry on) a tradition. Grandmas are big on traditions, and they are a great way to pass on grandmotherly wisdom to the next generation. Ask grandma what her favorite family traditions are, and if you haven't been carrying them on, start! Bring your own children in on the lesson as your gorgeous grandma teaches you a family tradition and the reasons behind it. Stuck for ideas on how to start a family tradition? Make celebrating National Gorgeous Grandma Day a tradition in your family, starting this year. As a special memento she can hold in her hands to remember this day, gift your gorgeous grandma with a special personalized mug celebrating all the grandkids.
Make a recording of grandma's best advice. Grandmas are a wealth of knowledge on topics such as cooking, faith, family, budgeting, dressing correctly for the occasion, gardening, the importance of laughter, make-up, manners, relationships, using your imagination, the importance of playing outside, and working. Make an audio recording of your grandma and her best advice and share it with your children. Better yet, take a video of grandma passing on her wisdom; it will be a treasure you'll enjoy for years to come. Take a selfie with your grandmother and post it on social media to let the world know that you're celebrating your gorgeous grandma.
Find out what makes grandma laugh and do it. Does your grandmother love funny movies? Rent a few and have her over for an afternoon or evening of laughter. Make popcorn, grandma's favorite snack (get her famous recipe for brownies or cookies and make them, too!), and turn off the phones. Enjoy sharing a few carefree hours together and make a memory to cherish. Maybe your granny is an active one, and fun for her means a motorcycle ride on her Harley, an afternoon of waterskiing, or a dance party. Whatever it is, block off July 23rd to do whatever makes grandma laugh.
Whether it's getting ice cream, sipping afternoon tea, rocking on the front porch, or running through the sprinkler, our gorgeous grandmothers are great at helping us learn how to unplug, because they've learned how precious life is, and they know how to squeeze the most out of every day. Grandmas need to know they matter to you, so give your gorgeous grandma a big hug, tell her how important she is to you, and join us as we recognize all the wonderful grandmothers out there and celebrate them on National Gorgeous Grandma Day.