What comes to mind when someone says "Fat Tuesday"? Mardi Gras beads, King Cake, and parades with elaborate floats of all kinds? The feast before the fast? Carnival costumes, lively music, and lots of festivities built around food and fun? All of the above are part of Mardi Gras, the celebration period before the fasting season of Lent. In honor of this festive celebration, we have collected some of the best Mardi Gras recipes from crab cakes to king cake for your dining enjoyment.
Easy Crab Cakes. Let's start with a healthy recipe from Taste of Home for Mardi Gras. With just 239 calories in two crab cakes, this is a great way to start your celebration in three easy steps.
INGREDIENTS:
1 cup seasoned breadcrumbs, divided
2 green onions, finely chopped
1/4 cup finely chopped sweet red pepper
1 large egg, lightly beaten
1/4 cup reduced-fat mayonnaise
1 tablespoon lemon juice
1/2 teaspoon garlic powder
1/8 teaspoon cayenne pepper
2 cans (6 ounces each) crabmeat, drained, flaked and cartilage removed
1 tablespoon butter
DIRECTIONS:
In a large bowl, combine 1/3 cup bread crumbs, green onions, red pepper, egg, mayonnaise, lemon juice, garlic powder and cayenne; fold in crab.
Place remaining breadcrumbs in a shallow bowl. Divide mixture into eight portions; shape into 2-inch balls. Gently coat in bread crumbs and shape into 1/2-inch-thick patties.
In a large nonstick skillet, heat butter over medium-high heat. Cook crab cakes 3-4 minutes on each side, or until golden brown. Yield: 4 servings.
Creole Seafood Gumbo. This recipe from Galatoire's Restaurant is for one of New Orleans' beloved, classic seafood dishes.
INGREDIENTS:
For the crab stock:
5 gumbo crabs (bought frozen)
2 stalks celery, roughly chopped
1 large onion, roughly chopped
2 bay leaves
2 whole lemons, cut in half
12 black peppercorns, crushed
For the gumbo:
3 tablespoons, plus 2 cups vegetable oil
1 large onion, diced (about 2 cups)
2 celery stalks, sliced (about 1 cup)
Two 8-ounce cans crushed tomatoes
2 pounds okra, stemmed
1 tablespoon salt
1 tablespoon white pepper
1 tablespoon cayenne
3 bay leaves
1 ½ gallons crab stock (above)
2 pounds medium shrimp (40-50 count), peeled
1 pound jumbo lump crabmeat, cleaned
2 cups all-purpose flour

2 cups steamed white rice
DIRECTIONS:
For the crab stock:
Fill a large stockpot with 2.5 gallons of water and add crabs, celery, onion, bay leaves, lemons, and peppercorns.
Bring to a boil, reduce to simmer, and cook 45 minutes, then strain.
For the gumbo:
Heat 3 tablespoons of oil and add onions and celery. Sauté for 5 minutes over medium-high heat until tender and the onions begin to brown.
Add crushed tomatoes and okra to the pot and simmer until moisture has cooked out. Season with salt, pepper, cayenne, and bay leaves. Add the crab stock to the pot and bring the soup just to a boil over high heat. Lower heat to simmer and add shrimp, oysters, and crab. Simmer for 10 minutes.
While the gumbo is simmering, make a roux in a cast iron or similar heavy frying pan. Place over medium heat, add the remaining 2 cups of oil and flour, whisking until smooth. Continue to cook while whisking constantly until the roux becomes a light brown. Be extremely careful not to burn the roux! Constant whisking will keep the roux from burning. If the pan gets too hot, remove it from the heat, continue to whisk, and allow it to cool briefly.
Add the browned roux to the soup a little at a time, stirring. When all roux has been incorporated, simmer the soup for 10 minutes or until thickened.
To serve, ladle gumbo into bowls and garnish each portion with a large spoonful of white rice.
Crawfish Beignets with Cajun Dipping Sauce. This recipe comes from Lafayette, Louisiana, and is featured in Taste of Home's 34 Best Mardi Gras Recipes.
INGREDIENTS:
1 egg, beaten
1 pound chopped cooked crawfish tail meat or shrimp
4 green onions, chopped
1-1/2 teaspoons butter, melted
1/2 teaspoon salt
1/2 teaspoon cayenne pepper
1/3 cup bread flour
Oil for deep-fat frying
3/4 cup mayonnaise
1/2 cup ketchup
1/4 teaspoon prepared horseradish, optional
1/4 teaspoon hot pepper sauce
DIRECTIONS:
Combine egg, crawfish, onions, butter, salt and cayenne in a large bowl. Stir in flour until well blended.
Heat oil to 375° in an electric skillet or deep-fat fryer. Drop a few tablespoonfuls of batter at a time into hot oil. Fry until golden brown. Drain on to paper towels.
Combine mayonnaise, ketchup, and pepper sauce (and horseradish if desired). Serve with beignets. Yield: about 2 dozen (3/4 cup sauce).
Shrimp Étouffée. This amazingly easy Mardi Gras recipe comes from Food & Wine's chef Andrew Zimmern, who makes his dish without using a roux. Make ahead tip; the shrimp stock can be made the day before and refrigerated overnight.
INGREDIENTS:
For the shrimp stock:
2 tablespoons vegetable oil
Reserved shells from 2 pounds large shrimp (see below)
1 small onion, coarsely chopped
1 medium carrot, coarsely chopped
2 celery ribs, coarsely chopped
3 cups chicken stock or low-sodium broth
For the Étouffée:
1 1/2 sticks (6 ounces) unsalted butter
8 garlic cloves, thinly sliced
1 medium onion, finely chopped
1 cup tomato paste
3 tablespoons thyme leaves, finely chopped
3 dried bay leaves
1 1/2 teaspoons celery salt
Freshly ground black pepper
2 celery ribs, thinly sliced
2 pounds large shrimp, shelled and deveined, shells reserved
2 tablespoons Crystal hot sauce, plus more for serving
6 large scallions, thinly sliced
1 tablespoon fresh lemon juice
Salt
Steamed rice and lemon wedges, for serving
DIRECTIONS:
For the shrimp stock:
In a large pot, heat the vegetable oil until shimmering. Add the shrimp shells and cook over moderately high heat, stirring, until pink and fragrant, about 3 minutes.
Add the onion, carrot and celery and cook until the vegetables have softened, about 3 minutes. Pour in the chicken stock and bring to a boil. Reduce heat, cover and simmer for 45 minutes.
Remove from the heat and let steep, covered, for 30 minutes longer. Strain the stock into a heatproof bowl through a fine sieve, pressing on the solids to extract as much liquid as possible. Wipe out the pot.
For the Étouffée:
In the same pot, melt the butter over moderately high heat until foaming. Add the garlic and onion and cook, stirring, until translucent, about 2 minutes.
Add the tomato paste, thyme, bay leaves, celery salt and 2 teaspoons of pepper and cook, stirring constantly, until thick and slightly darkened, about 3 minutes.
Stir in the celery and cook for 2 minutes, until slightly softened.
Add the shrimp stock in 3 batches, stirring well after each addition. Bring to a boil, then reduce the heat to moderate and simmer until slightly reduced, stirring occasionally, about 5 minutes.
Add the shrimp, the 2 tablespoons of hot sauce and three-fourths of the scallions and cook just until the shrimp are pink throughout, 3 to 5 minutes. Discard the bay leaves.
Stir in the lemon juice and season with salt. Transfer to a bowl, sprinkle with the remaining scallions and serve with steamed rice, passing lemon wedges and hot sauce at the table.
Jambalaya. This recipe for Creole Jambalaya comes from Southern Living, and is sure to be a hit this Mardi Gras season.
INGREDIENTS:
2 tablespoons butter or margarine
1 large onion, chopped
1 green bell pepper, chopped
8 green onions, chopped
2 celery ribs, chopped
3 cups cubed cooked ham (1 pound)
1 pound Cajun-flavored or smoked sausage, sliced
1 (8-ounce) can tomato sauce
1/2 teaspoon salt
1/2 teaspoon ground black pepper
1/4 teaspoon ground red pepper
5 cups cooked rice
Garnishes: fresh parsley sprig, chopped fresh parsley
DIRECTIONS:
Melt butter in a large skillet over medium heat. Add onion and next 3 ingredients; sauté until tender. Add ham, sausage, and next 4 ingredients. Cook, stirring occasionally, 20 minutes.
Stir in rice, cover, and cook 30 minutes over low heat, stirring occasionally. Garnish with parsley, if desired.
King Cake Ring. This easy-peasy dessert recipe from Delish offers all the fun and flavor of a traditional king cake, but with a lot less hassle, and the use of a sour patch kid in place of a baby "king cake" doll means no choking hazard for the little ones. Even the kids can help with this recipe, especially when it comes time to decorate with multi-colored sanding sugar.
INGREDIENTS:
6 oz. cream cheese, softened to room temperature (divided)
2 tbsp. cinnamon sugar
1 tsp. vanilla
1 (8-oz.) tube crescent roll dough
1 Sour Patch Kid candy
Egg wash
1/2 c. powdered sugar
1-2 tbsp. milk
Yellow, purple, and green sanding sugar
DIRECTIONS:
Preheat oven to 375°. Line a large baking sheet with parchment paper.
Beat four tablespoons of softened cream cheese, cinnamon sugar, and vanilla until light and fluffy. Unroll crescent roll dough and pinch perforated edges to create one solid sheet of dough. Spread cream cheese mixture evenly over dough and roll tightly lengthwise.
Slice into 12 individual rolls, place in a circle, overlapping on the baking sheet. Brush with egg wash, sprinkle with cinnamon sugar and bake until golden, about 20 minutes. Hide a Sour Patch Kid in the middle of one of the rolls.
Make cream cheese icing by whisking together the remaining cream cheese, powdered sugar, and milk. Pour icing over baked crescent ring (be sure to hide the Sour Patch Kid!). Sprinkle icing with sanding sugars.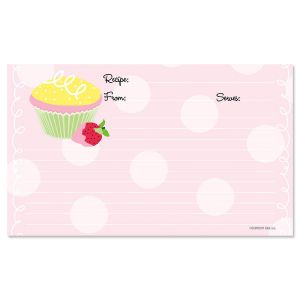 These are just some of the best recipes we've found and can't wait to try for Fat Tuesday. Don't forget to save your favorites with recipe cards!