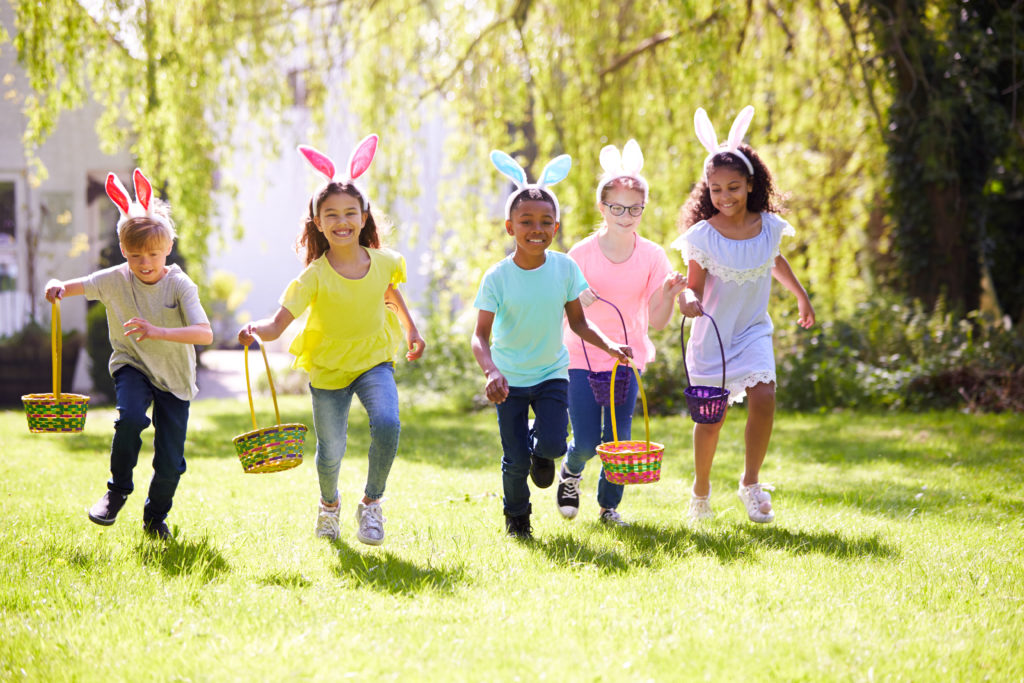 Easter is just around the corner and lots of little bunnies are eagerly awaiting their favorite tradition of the season — the annual Easter egg hunt! Easter is a terrific holiday for kids because there are so many special traditions that mark the occasion, and we can't think of a better way to celebrate than with a fun and festive Easter egg hunt. If you're hosting an Easter egg hunt this year, here are seven helpful tips to keep in mind for a successful Easter gathering.
BYOB…as in baskets
Remind your guests to bring their own baskets. If they need a place to find beautiful, unique Easter baskets, we recommend they check out Current's choices that can be used year after year. We've got beautiful buckets, baskets, and totes that can be personalized with your child's or grandchild's name. These multi-purpose Easter goody holders are not only adorable, they're also reusable for annual Easter celebrations for years to come.
Multiple Hunts
It's important to remember that little ones enjoy the fun aspect of the search for eggs — running, jumping, collecting — while older kids embrace the thrill of the hunt. Tailor a day that's perfect for both and organize your hunt(s) based on kids ages, so little ones don't feel overwhelmed by older kids, and older kids aren't bored with the pace of the slower, sweeter hunt.
Eggs
Fill 5-10 eggs for little hunters and 15-20 for older hunters. If you plan on doing a silver or golden egg, you can cover the egg in tin foil or spray paint it with gold paint. Just make sure to have prizes for all the hunters once the hunt is done so no one gets left out. Extra tip: buy discounted plastic eggs the day after Easter to use for next year.
Let the Games Begin
Need other ideas to keep kids entertained on Easter? How about a bunny hop race with old used pillowcases? Or, set up a cookie decorating station on your backyard picnic table (read: easy clean up) as well as an egg decorating station with food coloring, paint, markers, and stickers. Enlist your teens to oversee the outdoor fun.
Capture the Memories
3-2-1… Snap! Your Easter celebration can easily be preserved for posterity with photos from a rented photo booth. Everyone loves Easter-themed dress up props like bunny ears, over-sized egg sunglasses, hats, and pastel bow ties. If you're saving your pennies, you can save money by setting up your own photo booth backdrop using party streamers and a cute banner with your event title. Search local discount stores for seasonal dress up items, then use your phone or camera to capture all the great Easter action.
Snacks
No one will argue that Easter is usually equal to sugar overload, so how about a healthy offering of fresh-cut veggies, apple slices, trail mix, and savory crackers to help keep sugar shock in check? A bunny-shaped plate makes an enticing backdrop to encourage little fingers to indulge in healthy snacks.
The Perfect Tonic
Moms and dads like to enjoy Easter, too. Prepare a special adult beverage like a springtime sangria for easy sipping throughout the day for the biggest "kids". Not only is it a refreshing beverage, it also looks beautiful in a punch bowl and can be prepared ahead of time.